J.E.A.R Industrial Specialties AB
Här hittar du hela vår koncern
We are a contract company that focuses on heavy processing
Företagen inom koncernen inriktar sig på kompletta leveranser av stålkonstruktioner, maskiner och kringutrustning för process-, kraft-, bygg-, och verkstadsindustri.
Sundmek AB can also offer a comprehensive range of services, where everything from very comprehensive overall projects to smaller assignments can be accommodated.
Our other strength and equipment is i.a. mobile units for manufacturing, assembly, service and maintenance in the areas of process, chemistry, construction and power industry etc.
Andritz Hydro har genomfört en försäljning av verkstaden i orten Vaplan. Den nya ägaren ska fortsättaatt driva en mekanisk verkstad och återtar namnet Waplans Mekaniska
Read more "
Från den 12 september 2022 går alla tidigare anställda från Assemblin VS i Sundsvall över till Sundrör AB. Vi önskar all personal och kunder välkommen
Read more "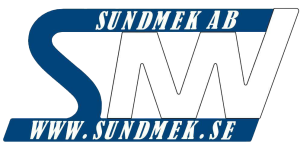 The new owner may 2022 the Company was acquired by Johan von Essen, Kristofer Johansson. The duo owns a real estate company, SSI, Invest AB as well as the Tankteknik the AB pair. A new composer, the CEO Anders Rönnqvist Manager, Mr
Read more "